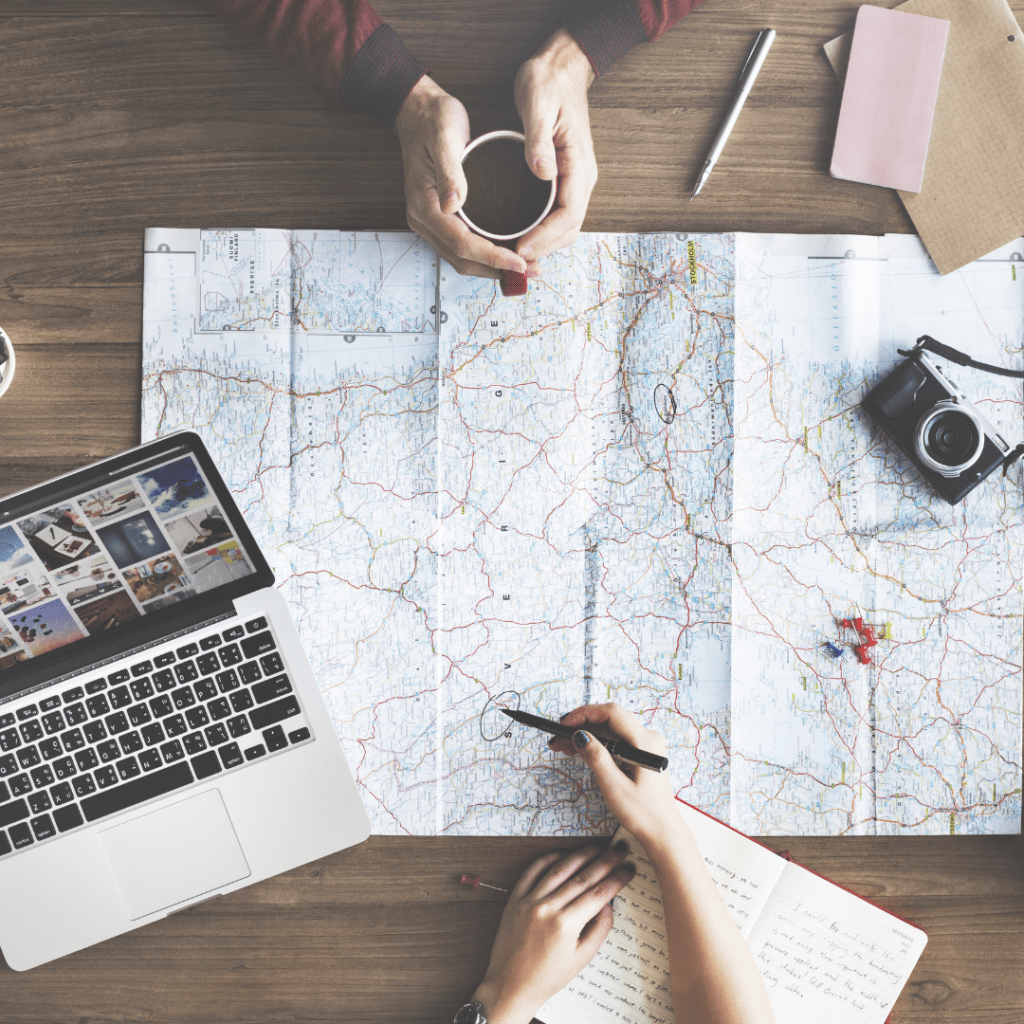 Now I know the concept of a Professional Organizer and Coach may be new to you. Or you may have seen TV shows like Hoarders or heard about Kon Mari, but that's not a complete picture of how we can help. It might surprise you to learn of all the different things I've helped my clients with. My work and experience are different for every single client.
A lot of people think organizing is something everyone should be capable of doing, but that's just not true. A lot of people struggle in this area, that's also okay!
Hire a Professional
We hire professional Mechanics to work on our cars, Accountants to help file our taxes, and Landscapers to care for our lawns. Why not hire a Professional Organizer and Coach who can bring organization to your life?
I'm going to let you in on a little secret. Being organized is simply one thing: being able to find what you need when you need it. That's it!
What that looks like for you is a lot different than it how looks for your mother-in-law, your best friend, and your neighbor. Everyone has what I call their Organizing Threshold. This is a measure of your style of organizing and what works and feels good for you.
You may have tried to do some things on your own, and it certainly may not have turned out like what you see on Instagram and Pinterest and that's okay! As long as you can find what you need and you're okay with your level of organization, that's all that matters
What if you're a creative person and though you see potential in every type of ribbon, paint, and product at Michael's, you haven't a clue how to store it at home? Or you're great at managing people at your job, but can't get seem to find and pay your bills on time at home? No worries, getting the training and coaching you need is one call away.
So back to our question: What does a Professional Organizer and Coach do?
Here are a few of the types of projects and things I've done or worked on with my clients:
Cleaned out overrun closets, drawers, cupboards, filing cabinets, basements, garages, and storage units.
Got rid of 100's of boxes of trash, donations, and paper shredding.
Assembled dozens of shelves, tables, chairs, and other furniture items.
Organize, pack, unpack and set up new systems for a move to a new home.
Outlined workflows, processes, and procedures for a small business.
Gathered and prepared information for tax filings.
Helped many clients go paperless and scanned lots and lots and lots of documents.
Created DIY plans for clients to do on their own with Virtual Online Coaching support.
Opened tons of mail, deleted 10,000's emails and sorted through boxes and boxes of old paperwork.
Created budgets, and debt reduction plans and set up Auto Bill Pay (and in turn helped improve credit scores)
Strategized, planned, and coaching for clients facing changes and challenges in life.
Provided support, perspective, accountability, and help in getting things done.
No matter the project, pile, or frustration, asking for help might be the ticket to getting you unstuck, saving time, and finally feeling good about your stuff and space.
---