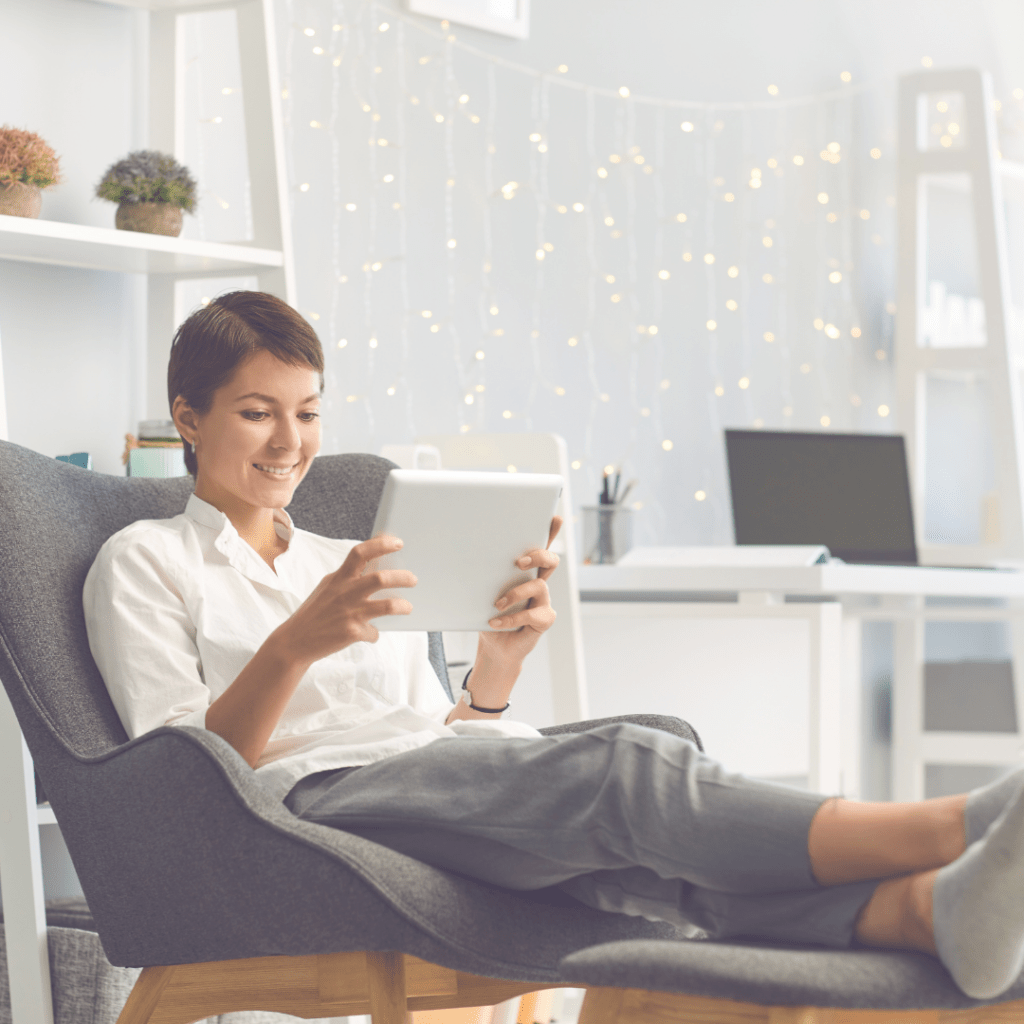 What is Virtual Organizing?
Before we get into the 7 Best Reasons to Schedule Virtual Organizing with Me, let me explain what virtual organizing is. Virtual Organizing is an online video coaching call through video online services.  You get one on one expertise of a Professional Organizer without the hands-on service.  We'll get to know each other and put together a plan as we take a virtual walk through your space.  Then I'll create and coach you through a plan to help you do your project.
1. You live outside my local area and want to work with me
If you want to work with me but do not live in my service area, Virtual Organizing is a great option for you. Through video chat, I'm able to see your space and talk about what's working and not working for you. We will create a plan that works with your budget, schedule, and personality. And I'll make product recommendations that may help keep your space in order.
2. You are a current client with a new project or maintenance needs
Virtual Organizing is great for you if you have worked with me and have moved to a new area. It's also good for local clients who have a new project or need a little help with the maintenance of your system. I can help you get through those new projects smoothly since I know you and what works best for you. You can implement the organizing plan using the tips and tools you've learned while you were working one on one with me.
3. You are having trouble coordinating our schedules
Virtual Organizing is an excellent option for you when you're unable to coordinate your schedule with mine. You can work on the project for an hour here or there or even late at night. You will make progress on your own between our online sessions by following the plan. As you complete the steps, you will work toward project completion.
4. You are a self-starter and want professional guidance and ideas
If you are great at getting started and getting things done on your own, Virtual Organizing is for you. With my step-by-step plan and product recommendations, you can put in place the ideas we come up with.  You'll have no trouble tackling and finishing that organizing project. Your final system will keep things in order moving forward.
5. You want expertise or direction but have a small budget
Virtual Organizing is a great cost-effective alternative to hiring me one on one.  You will save money as you do most of the work on your own. You will make steady progress as you follow the project plan between calls.
6. You need accountability or support
Any project can be overwhelming and many times it's hard to know where to start. I help you work through the rough patches and get you unstuck. Having a plan in place and regular follow-up calls will keep you motivated and on task when things get crazy.
7. You don't have any Professional Organizers in your area
There are some areas where there may not be a Professional Organizer or it is difficult to travel to your area. If this is the case for you, Virtual Organizing is a great option. We live in a time when we can connect through video chat options. As the old telephone commercial used to say, "it's the next best thing to being there".
Bonus tip:
Virtual Organizing is ideal for organizing paperwork or setting up digital files.
Not sure where to start? Set up your FREE Discovery Call with Judy to see how Denver Organizer can help.